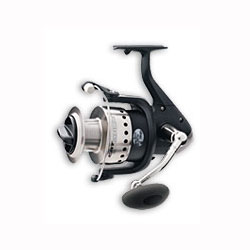 Bass Pro Shops CatMaxx Review
Catmen, now you've got some true "mongo" reels to strap onto your favorite rods! These 70- and 80-size reels are built on abuse-absorbing graphite bodies, have 100% aluminum spools and feature a quality 4-bearing system including PowerLock™ instant anti-reverse. Easy handling, great drag system, big line capacity, oversized machined-aluminum handle for incredible crankin' power -- ready to slug it out with channels, flatheads, even monster blues!
Bass Pro Shops CatMaxx Reviews
Actual Customer Feedback:
"I just got one this past July have landed a mess of channel cat with it have yet to hook on to a big one with it but on 24" ones she brings them in with no problem . Go ahead buy you one ,I am going to get to more I now have the 80 but thinking of getting the 70 and 80 as soon as I come up with what rods to marry the up to."
Portion of actual user review from basspro.com
"me and my buddy both purchased the cm70 reel and they are tough!they are easy to use, cast very well, and have all the quality and features of a reel twice the price.they are so big and well built they give you the confidence to pull in the biggest cats out there."
Portion of actual user review from basspro.com
"I've used these reels for 3yrs, caught many bullreds and sharks. For the money, these reels are an excellent choice. Good cranking power. No corrosion...just rinse with water after each trip."
Portion of actual user review from basspro.com
"I use this reel to snag spoonbill. I 've pulled 50 lbs spoonbills with no problems. This reel will take any abuse you can dish out. Mine is the CM80.I will buy one for my son for christmas."
Portion of actual user review from basspro.com
Our research on the Bass Pro Shops CatMaxx Spinning Reel Suggests:
According to the general online consensus, where our research is based on unbiased customer comments and user feedback, this is an outstanding reel and outstanding value for the money. There were few, if any, negative reports on this reel.