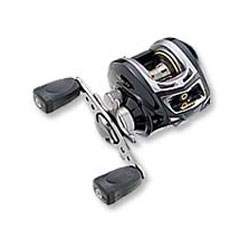 Browning Fishing Maxus Review
The Browning Fishing Maxus is no longer available. To find a comparable reel, please use the menu to the left.
This reel is no longer available. Please click the link below to view a similar model.
Actual Customer Feedback:
"I like the DPS system on my BPS Rick Clunns so that was my criteria. I found the Browning reels have kind of the same setup and for $69.00 I went ahead and picked 3 of them up. I had one complaint right from the get go and it's the handles they are a hard plastic and aren't comfortable at all so I found some handle covers and installed them.
Portion of actual user review from basspro.com
Our research on the Browning Fishing Maxus Suggests:
According to the general online consensus, where our research is based on unbiased customer comments and user feedback, this is an excellent reel and excellent value for the money. There were only a few negative comments about this reel.