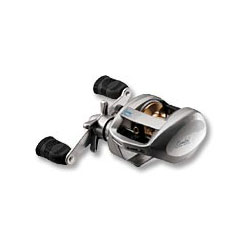 Daiwa Coastal Inshore Special Review
It's compact, but holds plenty of line -- and it's destined to beat the tar out of your favorite inshore species, from trout and reds to blues and calicos. 5 CRBB super corrosion-resistant ball bearings; Infinite Anti-Reverse roller bearing. Rugged aluminum alloy frame and side-plate; light, quick, perforated machined-aluminum spool; stainless steel main shaft; exclusive 7-disc fiber-composite drag system. All this, plus the assurance of Daiwa's specialized Total Corrosion Protection package, for years of reliable service -- hard to beat at this price!
Daiwa Coastal Inshore Special Reviews
Actual Customer Feedback:
"This is such a powerful reel. When I first got it, I took it bass fishing to break it in and hooked what I thought was a 2 pound bass. When I brought it in, it was over 5 pounds! It is great for redfish and small tarpon especially."
Portion of actual user review from basspro.com
"Living in Delaware, and fishing mostly Tidal inter-coastal waterways can be very punishing on equipment--no matter what the cost....I found these reels after buying the last 2 Extreme Inshore leftovers in Hanover last year, and I have been greatly surprised as to their action, durability, and usefulness..."
Portion of actual user review from basspro.com
Our research on the See Daiwa Coastal Inshore Special Suggests:
According to the general online consensus, where our research is based on unbiased customer comments and user feedback, this is an excellent reel and excellent value for the money. There were only a few negative comments about this reel.